Consider the following scripture, if you want to overcome sexual immorality.
"Owe no one anything except to love one another, for he who loves another has fulfilled the law.  For the commandments, "You shall not commit adultery, You shall not murder, You shall not steal, You shall not bear false witness, You shall not covet," and if there is any other commandment, are all summed up in this saying, namely, "You shall love your neighbor as yourself." Love does no harm to a neighbor; therefore, love is the fulfillment of the law" (Rom 13:8-10); "But fornication [sexual vice] and all uncleanness [lust, impurity] or covetousness [avarice], let it not even be named among you, as is fitting for saints" (Eph 5:3).
Live by Love or Die through Adultery and Fornication.
Consider the scripture above, if you want to overcome sexual immorality. Reflect on it and embrace the point, which is that adultery (having sexual relations with married persons) is a killer, a thief, and a lie. The behavior is stingy, selfish, greedy, fraudulent, idolatrous, and it begrudges. It is extorting others to get more. The same goes for fornication (having sexual relations with unmarried persons). They are unfitting and inappropriate for sons of God because both vices profess disloyalty to the Father of love and to yourself who is an embodiment of holy living in God.
"Do you not know that you are the temple of God and that the Spirit of God dwells in you? If anyone defiles the temple of God [as sexual vices do], God will destroy [that person]. For the temple of God is holy, which temple you are; Do you not know that your bodies are members of Christ? Shall I then take the members [bodily parts] of Christ and make them members of a harlot [fornicator, flirt, womanizer, or adulterer]? Certainly not [never]! Or do you not know that [anyone] who is joined to a harlot [fornicator or adulterer] is one body with him or her? For "the two," He says, "shall become one flesh." But [the person] who is joined to the Lord is one spirit with Him" (1Cor 3:16-17; 6:15-17).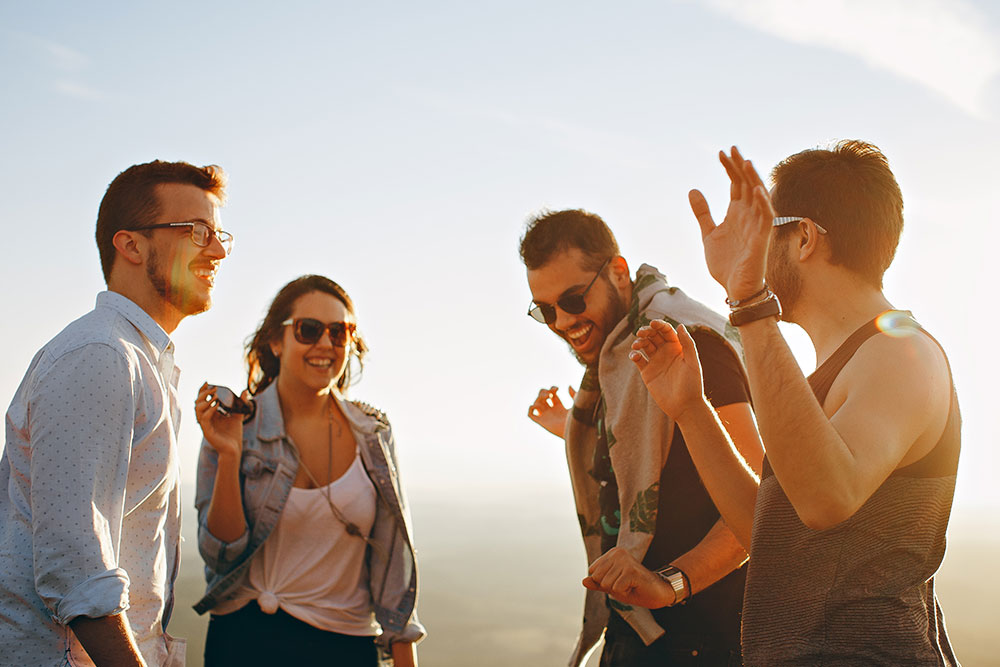 Since you are born-again and baptized into Christ by his Spirit, your body belongs to him. And so, you cannot and should not sin against him by sinning against your body. Therefore, "Flee sexual immorality [fornication, flirting, womanizing, or adultery]. Every [tangible] sin that a man does is outside the body, but he who commits sexual immorality sins [morally errs] against his own body [which belongs to Christ]. Or do you not know that your body is the temple of the Holy Spirit who is in you, whom you have [received] from God, and you are not your own? For you were bought at a price; therefore, glorify God in your body and in your spirit, which are [belongs to] God's" (1Cor 6:18-20). Why sin; why miss the mark?  Why offend and err against your body and your Father, God?
Your recreated spirit already glorifies God. "Whoever has been born of God does not sin [habitually commit offenses, like the world does], for His seed remains in him; he cannot sin [are not able to err or miss the mark], because he has been born of God" (1Jn 3:9).  But your body (skin, flesh, sinews, and bones—Job 10:10-11) which belonged to your old sinful and dead spirit needs to be reined in to begin glorifying God, who is now the new owner by virtue of your spiritual birth. Before your salvation "…when you were slaves of sin [habitually offended], you were free in regard to righteousness" (Rom 6:20), to commit sexual immorality. And you did so for your own selfish, greedy, idolatrous gratification when you coveted your neighbor's property and fraudulently grabbed passion from your equally immoral sexual partner. Why enable sin in others against their bodies and God?
You obtained sexual passion and pleasure from persons—by consent, cost, or coercion—who belong to other people either in marriage or parentage (that is, unmarried persons yet to enter or be given in marriage). Now that you have "…been set free from sin, [and] you became slaves of righteousness" (Rom 6:18), kill the sin of adultery and fornication by legitimately giving love and compassion rather than illegitimately taking passion from people. You can do this because "…the love of God has been poured out in our hearts by the Holy Spirit who was given to us" (Rom 5:5).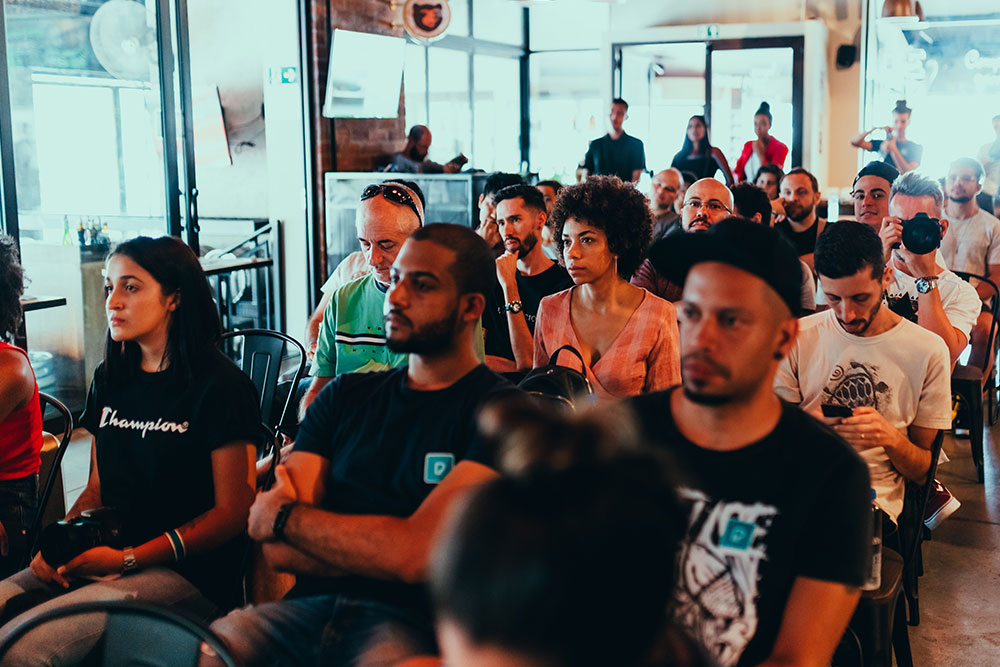 Conquer Adultery or Fornication by Manifesting Love; a Fruit of the Spirit
As a son of God, rather than obtain or grasp sexual passion and pleasure from others, manifest and give them spiritual affection and compassion. To do this glorifies God, our Father whose incorruptible seed of love remains in you because you are born-again (1Pet 1:23; 1Jn 3:9). Producing love from your "…hidden person of the heart [the spirit man], with the incorruptible beauty of a gentle and quiet spirit, which is very precious in the sight of God" (1Pet 3:4) makes you live and love like Him. God is love; which means that God's person and personality are affectionately benevolent; always gracefully generous.
You too are love, "…because as He is, so are we in this world" (1Jn 4:17). And "…he who abides [takes a stand] in love abides [resides permanently] in God, and God in him." (1Jn 4:16). You cannot give what you do not have. You have love because you are love, as you abide in love. So, give it rather than take fraudulently, and save another soul from hell. You no longer have sin or immorality to give because you are no longer a sinner as you no longer abide in sin. We can only give what we have, so give pure love; a fruit of the Spirit that is in you, to overcome sexual immorality.
The primary solution to the vile passion and possessiveness of adultery and fornication is to generously show compassion and affectionate benevolence of Godly love to your supposed sexual partner. Love them like God does, with purity and righteousness. Seek mutual respect, trust, and affection in true love as you "Flee also youthful lusts; but pursue righteousness, faith, love, peace with those who call on the Lord out of a pure heart" (2Tim 2:22). For "He who does not love does not know God, for God is love" (1Jn 4:8). So "…love one another fervently with a pure heart" (1Pet 1:22). Remember that we all belong to each other in God, in families, and in communities. So why covet someone's property illegally. Do the legitimate thing; Love.
If you are married, stay married and have legitimate sexual relations with your spouse.
"Let the husband render to his wife the affection due her, and likewise also the wife to her husband. The wife does not have authority over her own body, but the husband does. And likewise, the husband does not have authority over his own body, but the wife does. Do not deprive one another except with consent for a time, that you may give yourselves to fasting and prayer; and come together again so that Satan does not tempt you because of your lack of self-control. But I say this as a concession, not as a commandment" (1Cor 7:3-6).
If you are unmarried and want to have legitimate sexual relations, then seek the blessings of parentage and marry. "It is good [ethical, innocent, honorable, and righteous] for a man not to touch [attach, cohabit with] a woman. Nevertheless, because of [the temptation to] sexual immorality, let each man have his own wife, and let each woman have her own husband. …But I say to the unmarried and to the widows: It is good for them if they remain even as I am; but if they cannot exercise self-control, let them marry. For it is better to marry than to burn with passion" (1Cor 7:1-2 & 8-9).
Do the right thing by God. Do not just walk away from illicit sexual relations but RUN from lustful desires of unlawful sexual immorality, by fulfilling the law of human relationships which is; "You shall love your neighbor as yourself. But if you bite [thwart, impede] and devour one another [in sinful passions and pleasure], beware lest you be consumed [destroyed] by one another [in sin]! I say then: Walk in the Spirit, and you shall not fulfill the lust [cravings] of the flesh" (Gal 5:14-16). "For this is the will of God, [even] your sanctification: that you should abstain from sexual immorality; that each of you should know how to possess his own vessel [body or wife] in sanctification and honor, not in passion of lust, like the [heathen] who do not know God; that no one should take advantage of and defraud his brother in this matter, because the Lord is the avenger of all such, as we also forewarned you and testified. For God did not call us to [impurity], but in holiness" (1Th 4:3-7).